Building Momentum for a Barrier-Free Canada: Our 2021 to 2022 Annual Report
Message from the Chairperson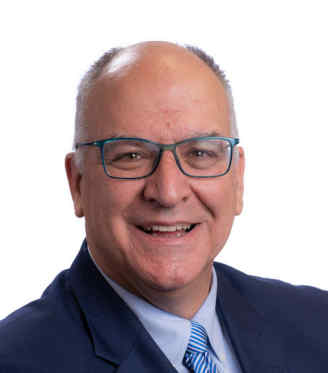 Our organization and its structure are now firmly established. Our staff, policies, and procedures are in place. We are now fully engaged in carrying out our mandate. We are motivated, and we feel confident that we will reach our goals.
The Board of Directors oversees the organization. We carefully consider, discuss, advance, and approve our initiatives. This includes everything from deciding which standards to prioritize, to our strategic vision and engagement activities. This process is working well. It moves quickly and it propels us forward.
Over the past year, by engaging with our work and with people with disabilities, we have produced great results. We are pleased to share them with you in this report.
One of our biggest achievements was being accredited by the Standards Council of Canada. This means we are now an official standards development organization. The Office of the Chief Executive Officer worked hard to make this happen. We are very proud to have received it so quickly.
Accreditation brings credibility. Users can be confident that the quality of our standards is high. All of our standards are based on committee consensus and public input. 
In January 2022, we took another step forward with the publication of the Roadmap to 2040. This lays out what we need to do to develop accessibility standards in all of the priority areas named in the Accessible Canada Act. This puts us on the road to developing world-class standards that will lead to a barrier-free Canada. It also guides us to be a strong leader, partner, and influencer. 
In May 2021, we held our first Annual Public Meeting. This online event enabled us to engage with the people we serve. The questions we received and ideas we heard gave us much to reflect on. We learned a great deal, and the positive feedback was encouraging. Most importantly, we want to continue to hear from you.
We have submitted our first standards for public consultation. This milestone is thanks to the hard work of our technical committees and the leadership of the Office of the Chief Executive Officer.
We also fund important research. This informs our work and fuels our journey toward a Canada without barriers. Decisions on funding follow the same process described above: consider, discuss, advance, and approve.
During the past year, the Board met 5 times for regular Board meetings. We also had a few special meetings. The Board's standing committees met a total of 18 times. I am very grateful for how the Board members engaged in their roles. They greatly contributed to the organization's achievements. Thank you for your great work. And thank you, also, to the Office of the Chief Executive Officer. Your work has been key to what we have achieved to date. Well done!
To contribute to an accessible Canada for all requires that we continue to move forward. We ask that our stakeholders, communities, and the public join us in making that happen. Together, we will cover more ground in our journey toward an accessible Canada by 2040.
Paul-Claude Bérubé,
Chairperson
Message from the Chief Executive Officer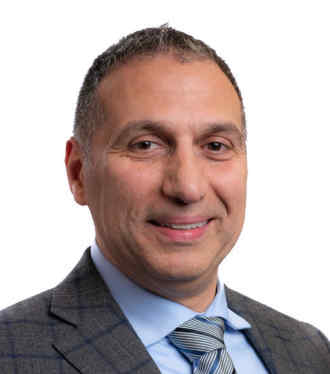 Our young organization is definitely on the move! I am proud of the momentum we have built toward our goal of a barrier-free Canada.
We received accreditation from the Standards Council of Canada. We formed strong working relationships with provinces and territories, and with other standards development organizations. 
We are developing rigorous and effective standards to make Canada barrier-free. When barriers are removed, people with disabilities can participate fully in all aspects of life.
Over the past year, we created 4 technical committees. Three of them develop standards for the built environment, wayfinding and signage, and emergency measures. The fourth will review an existing standard related to information and communication technology to determine if it should be recommended for adoption. In addition to the 4 areas mentioned above, other committees are focusing on employment, plain language, emergency egress (exit), and outdoor spaces.
We are also working with CSA Group to produce standards that focus on:
the technical requirements for accessible design for automated banking machines and self-service interactive devices 
accessible design for the built environment, and 
accessible residential homes
The Board of Directors developed a roadmap to get us to our goal of a barrier-free Canada by 2040. The Roadmap to 2040 guides our efforts and keeps us accountable. It tells Canadians how we plan to achieve our goal.
We collaborated on accessibility research and standards development with partner organizations. This included Canada Mortgage and Housing Corporation, CSA Group, the International Code Council, and National Research Council Canada. These partnerships increase our national and international impact. They also speed up the delivery of our standards. It is exciting to share our expertise and resources with them to improve accessibility across Canada and on the international stage.
We are negotiating agreements with several provinces. Many provinces, territories, and municipalities have their own standards in place. By collaborating, we can help each other achieve our respective accessibility goals. Together, we can consider standards that can be aligned or harmonized nationally. This helps to promote a consistent and high level of accessibility across Canada. 
We continued to include people with disabilities at every stage of the standard development process. In fact, people with disabilities account for at least a third of technical committee members, or as many as half on a number of committees. Standard development is not possible without their contribution. This is the only way to build a truly accessible Canada. 
In December 2021, we were officially accredited by the Standards Council of Canada. This tells everyone that the processes we follow align with the best standards practices in Canada and the world. We are thus first of our kind in Canada, namely, a Standards Development Organization led by persons with disabilities. 
Work on creating standards in priority areas is well underway. Our joint standards for accessible design for automated banking machines and self-service interactive devices, accessible design for the built environment, and accessible housing went through public review. In the coming year, Canadians can expect to see the publication of our very first standard. This summer, the public will be invited to comment on the plain language draft standard. This is yet another chance for you to guide us by sharing your first-hand knowledge. Input from all Canadians is vital to creating standards that remove and prevent barriers. We want to hear from you!
Our new office is a model for accessibility in the workplace. Many of our employees have disabilities and it is important for them to have the supports they need when we return to in-person work. We have recruited highly qualified individuals from equity-seeking groups. This includes people with disabilities and members of visible minorities. Many now work across our organization, including in management. It remains a priority for us to recruit and retain people with disabilities. 
Our staff are committed to realizing our mandate. I want to thank them for their hard work over the past year. It is my privilege to lead this dedicated team. Diversity and inclusion form the driving principle behind everything we do. We are committed to hearing all voices to make Canada accessible.
Momentum is building. As one of many federal organizations working toward an accessible Canada, we want to achieve lasting change. Join us in building the momentum we have gained over this last year. Together, we can collaborate for a better Canada, one that is inclusive, diverse, and barrier-free.
Philip Rizcallah,
Chief Executive Officer
1. About us
Vision
Everyone, including people with disabilities, can:
expect a Canada without barriers; and
be sure that opportunities and services are fully accessible
Mission
People with disabilities lead Accessibility Standards Canada to create a Canada without barriers. We work with people with disabilities to:
create modern accessibility standards in priority areas;
revise current accessibility standards;
lead research; and
support society to reach the highest level of accessibility.
---
Values
These 6 value statements guide our work. We value:
The knowledge and experience of people with disabilities. We expect those we collaborate with to show this same value.
The diversity of society. Our work respects human rights and focuses on including everyone.
A Canada without barriers where people with disabilities can expect the same high level of access across the country.
Universal access where services, products and places are designed to be accessible to everyone.
Two-way communication in all areas of our work. It must be:

open;
accessible; 
timely; and 
clear.

Lived experience of disability and research as equally important when making decisions.
These values are based on the principles stated in the Accessible Canada Act. 
2. Board of Directors
Our 9 member Board of Directors lead our organization. Most Directors are people with disabilities.
The work to establish our organization is largely done. Now, the Chairperson and directors are renewing their focus on our mandate. 
2.1 Overview of Board activities
As our governance structure is now in place, the number of standing committees has been reduced from 4 to 2, one focusing on internal affairs and the other on external affairs. 
Key accomplishments
Holding our first Annual Public Meeting 
Developing and finalizing the Roadmap to 2040 
Considering and approving:

the formal standards development process we now follow
the next priority areas for research funding (2022 to 2033 fiscal year)
the updated communications strategy
the updated stakeholder engagement strategy

Providing ongoing direction for technical committees. This includes:

revising their general terms of reference
approving the terms of reference specific to the Wayfinding and Signage, Emergency Measures, and Information and Communication Technology committees.
2.2 Committee reports
Members of the Board contribute through the work of 2 standing committees. These advise the Board and make recommendations specific to their mandates. 
External Affairs Committee
Role
The External Affairs Committee is responsible for all external matters including the Annual Public Meeting and consultations. They also guide external communications, stakeholder engagement, and other tasks.
Highlights
We held our first Annual Public Meeting in May 2021. We shared our mandate, achievements, and future priorities with hundreds of individuals across Canada. This annual event helps us to inform and listen to stakeholders. We know that lived experience provides valuable expertise. 
We refreshed our stakeholder engagement strategy. The goal is to increase community participation and enhance communications. We expanded our stakeholder list to add more federally regulated entities, provincial and territorial officials, and members of the disability community.
We recognize it is important to have an active presence across Canada. That's why we are looking at the possibility of planning future Board of Director meetings throughout the country. The goal is to eventually have meetings in all regions of Canada, including smaller communities, so that everyone has an opportunity to be involved in what we do. 
"The External Relations Committee's job is to welcome everyone in our work of building an accessible and inclusive Canada. Embracing real-life experiences and the expert advice of people with disabilities is central to creating strong standards. Together we are gaining momentum on driving meaningful change."

— Bill Adair, Chair of the External Affairs Committee
Internal Affairs Committee
Role
The Internal Affairs Committee is responsible for all internal issues including governance, strategic planning, performance evaluation, and other tasks. 
Highlights
We led the Board in continued learning to improve understanding of Indigenous cultures and reconciliation.
We accomplished the bold goal of developing the Roadmap to 2040.
Leading development of a new multi-year strategic plan. This is to ensure we stay on track in our efforts to contribute to a barrier-free Canada. 
"It was an honour to lead the organization through the Roadmap to 2040 development and look forward to the implementation across all areas of Accessibility Standards Canada. With the vision of a barrier-free Canada in the front of our minds, we are excited to use this Roadmap as our part in accomplishing this goal."

— Maureen Haan, member of the Internal Affairs Committee, and Chair of the former Strategic Planning Committee 
3. Accreditation
Accessibility Standards Canada commenced and completed the process to become an accredited standards development organization with the Standards Council of Canada in 2021. This demonstrates that we follow high-quality standards development processes. Accreditation is significant because it opens the door to having our standards become part of the National Standards of Canada. In fact, this makes us the only organization in Canada focused solely on developing National Standards of Canada related to accessibility.
What does accreditation mean?
Shows that the policies and processes we follow when developing standards align with best practices in Canada and abroad 
Recognizes that we are a reliable and credible standards development organization
Increases the confidence of those who will use these standards
Provides accountability for Canadians from coast to coast to coast
Increases our voice as a world leader in the development of accessibility standards
Ultimately, this makes it possible for us to have a lasting impact on people with disabilities both in Canada and abroad.
"Accessibility Standards Canada is proud to become an accredited standards development organization with Standards Council of Canada. We look forward to developing accessibility standards for Canadians, leading the way to a barrier-free Canada, while also providing leadership on accessibility across the globe. Accreditation supports Accessibility Standards Canada to do great work, and pushes us to continuously improve our processes, based on best practices. We look forward to 2040, and a barrier-free Canada."

— Dino Zuppa, Senior Director, Standards and Grants and Contributions
Read more:
Accessibility Standards Canada receives accreditation, solidifies position as leader in standards development
4. Roadmap to 2040: Our long-term strategy 
Accessibility Standards Canada published its Roadmap to 2040 in January 2022. It was written to guide our work. The Roadmap sets out timelines for activities in 2 streams:
Develop world-class accessibility standards: This stream sets out the criteria for deciding on the standards to be developed in the short, medium, and long term.
Position us as a strong leader, partner, and influencer. This includes setting out:

the activities required to support standard development
the key partnerships that need to be built
our role in promoting a culture shift in Canada
The Roadmap is designed to be flexible so it can be adapted to address emerging priorities. This is an important aspect of our plan. For example, this allows us to adapt to the emerging needs of diverse disability communities.
This tool guides our activities. It will help us contribute to achieving a Canada without barriers by 2040. Most importantly, it will keep us accountable to Canadians.
"People with disabilities want to experience life without barriers. Our Roadmap explains how we will get there. Despite the short history of our organization, work on the development of these standards is well in progress."

— Paul-Claude Bérubé, Chairperson of the Board of Directors
5. Creating standards 
Our primary focus is to develop standards that increase accessibility. In the last year, we increased the number of committees that are working to develop standards. All of them have been making progress.  
A technical committee is a group of individuals from different organizations and backgrounds who combine their expertise to solve a problem facing an industry.
Our committees identify where persons with disabilities may experience barriers. They then develop a national standard, or suite of standards, to eliminate these barriers.
Once our standards are developed, they can be recommended to the Minister to be made into regulations. This means that federally regulated entities will be required to implement them.
5.1 Standards under development
** Note: In phase 2, Accessibility Standards Canada will form a working group. This group will develop requirements for acoustics that will become part of the standard.
5.2 New standards
Name of technical committee
Expected public review date
Expected publication date

Emergency measures

Members selected: February 2022
First meeting: March 2022

Fall 2023
Fall 2025

Wayfinding and signage

Members selected: February 2022
First meeting: March 2022

Fall 2023
Fall 2025

Accessibility requirements for information and communication technology products and services

Members selected: April 2022
First meeting: June 2022

To be determined
To be determined
We are also moving forward on researching opportunities in the areas of procurement and acoustics for the built environment.  
6. Public engagement
Engaging Canadians and seeking their expertise is at the heart of everything we do. None of our work can move forward without this. Last year, we kept our focus on engaging with people with disabilities and other stakeholders.
6.1 Annual Public Meeting
We held our first Annual Public Meeting during National AccessAbility Week. Our theme was "Making Canada accessible—join us!" More than 900 individuals from across Canada registered to join in. Participants were introduced to the Board of Directors and learned about our work and plans for the future.
They also got to hear from accessibility experts on 3 topics: accessible service delivery, barriers during emergencies, and emerging accessibility barriers. The event was conducted in English, French, American Sign Language, and Langue des signes québécoise. 
6.2 Youth roundtable
This was our first such event, which was held online. The event brought together a group of approximately 50 young individuals aged 15 to 30 who live with disabilities. The group was largely representative of the diversity of Canadian society and was gender-balanced, diverse in disability type, and included participants from both urban and rural communities across Canada. These individuals gathered to learn about the work that we do and most importantly, to share their experiences and perspectives. What we heard will inform our research and work on accessibility standards.
6.3 Stakeholder database
We continued to grow this database, with a focus on underrepresented categories. This will support our efforts to build relationships with 5 key groups:
persons with disabilities
provincial and territorial governments
Indigenous organizations
youth with disabilities, and
industry partners.
7. Partnerships
7.1 Stakeholders
Work continued with our partner organizations on accessibility research and standards development. Currently, we are collaborating with CSA Group (3 co-branded standards), Canada Mortgage and Housing Corporation (accessible housing), and the National Research Council Canada (built environment). 
We are also supporting a research project with the Canada Mortgage and Housing Corporation. The project focuses on costing accessibility features in the construction of new homes. The project is expected to be completed in March 2023.
We have also partnered with the National Research Council Canada to inform future standards. This research project focuses on accessibility in areas related to the built environment and emergency measures. 
The Standards Council of Canada invited us to participate in its consultation process for their National Standards Strategy. On February 3, 2022, we hosted an event that drew more than 30 of our employees and members of technical committees. The consultation focused on equity, diversity, and inclusion within the standard system. We were proud to host this event, which aligns with our shared goal to ensure the standard system is intentionally diverse, flexible, and inclusive. Outreach activities such as these are important to us, and we are happy to share our expertise and passion for what we do and what we believe in.
7.2 Provinces and territories
We began engaging with provincial counterparts to promote uptake of the national standards our technical committees are creating. We look forward to beginning discussions with territories too. The intent is to align accessibility standards, share information and best practices, and avoid duplication wherever possible. This work promotes a consistent, high level of accessibility across the country.
We also work with other government departments under the Accessible Canada Act to coordinate efforts to achieve results.
8. Research funding
A key to achieving our mandate is supporting research. In January 2020, we launched the Advancing Accessibility Standards Research grants and contributions program to fund research projects. The program has 2 goals:
support research on barriers to accessibility
inform future accessibility standards.
8.1 Objectives
The main goal of this program is to work with many different people and organizations across Canada to move accessibility standards research forward.
Other goals:
Involve people with disabilities and other experts and organizations to inform research plans.
Find and share research, information, best practices, and tools related to accessibility obstacles and standards.
8.2 Projects funded in fiscal year 2021 to 2022
We held our second competitive call for research project proposals. We assessed all of the applications for funding that we received. In the end, we approved and funded 18 new research projects.
8.3 Program administration
We continued to administer the funding agreements in place. We reviewed the research reports of the projects that were completed.
8.4 Research priorities for fiscal year 2022 to 2023
In 2022 to 2023, the program will focus on the following research priorities:
the built environment, including acoustics
the design and delivery of programs and services, including employment
information and communication technologies
the procurement (buying) of goods, services, and facilities
the retrofit of existing facilities, including non-traditional work environments and home office environments
9. Financial results
The table below summarizes the resources available and used during the fiscal year. 
Details
Forecast spending
Total 2021 to 2022 funding
Operating
Grants and contributions
Available funds
Salary
4,475,489
N/A
5,599,565
Operating and maintenance
2,599,146
N/A
5,593,336
Total - Operating
8,000,617
N/A
11,192,901
 
N/A
8,500,000
8,500,000
Total
8,000,617
8,500,000
19,692,901
10. Looking ahead
With the Roadmap to 2040 to guide our work, we are looking ahead at what we set out to achieve: tangible results. We plan to build on the momentum created this year by moving toward the milestones we have set out in our vision for a barrier-free Canada.
What to expect
Our role is to create standards, and that's what we will continue to do. In the coming year, Canadians will have the opportunity to review more of our standards. This is your chance to provide feedback and guidance by sharing your first-hand knowledge. 
Consulting people with disabilities will continue to be a priority in the coming year. No one knows more about what it takes to remove barriers than the individuals who experience them. We will also continue to work side by side with stakeholders and the provinces and territories. This will ensure the needs of all Canadians are met. It will also ensure that everyone has a consistent accessible experience no matter where they live. Such collaboration helps us know where our accessibility standards could be adopted. 
This year, we hit a milestone when we submitted our first co-branded standards for public review. The public will have more opportunities to review standards that come from our organization. These standards will improve accessibility for everyone. 
It is gratifying to see them coming to life, but it doesn't mean the work is done. We must continue to break down barriers. This includes enhancing our processes so that we make a difference in the daily lives of people with disabilities and all Canadians. 
We are excited that the momentum we have built is starting to bear fruit. But we know it takes time to make the changes we want to see. That's why we need to keep our eyes on the prize and work in unison to make Canada a better, more inclusive society. Together, let's shape what the accessibility standards of tomorrow will look like. Together, let's achieve a barrier-free Canada for the benefit of us all.